Rocky Mountain National Park: Waterfalls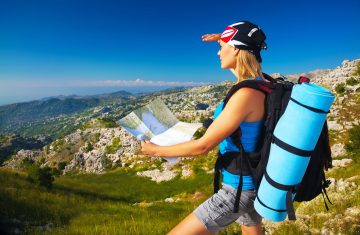 Every year, Rocky Mountain National Park provides the backdrop for thousands of visitors. Annually, they come from across the United States, North America and even globally, to visit this state treasure. Although the park offers camping, including parking for RVs, it does not feature onsite lodgings such as hotels, motels or cabins. These are certainly available nearby the park in Grand Lake though. Regardless, wherever you choose to stay, one of the many sites you need to take in are the park's numerous waterfalls.
Adams Falls
This is one of the park's most popular hikes. The beautiful falls pour down below a rocky outcrop 15 feet into a tranquil pool.
Alberta Falls
This small hike is another popular family walk. You wander through an aspen forest and up a slope before you see these prominent falls rolling 25-feet down onto the ragged boulders below.
Bridal Veil Falls
This perfect family hike offers scenic views as you wander through a forest valley with a quiet flowing stream. After passing by several smaller waterfalls, you will eventually reach Bridal Veil Falls.
Copeland Falls
The cascades are tall, beautiful and reachable by walking through a forest and past the North St. Vrain River. Before you reach the cascades, you can also view the smaller Copeland Falls. While some visitors stop here, many take the longer hike to the Calypso Cascades which, true to their name, flow ferociously down several low steps.
Cascade Falls
Unlike the more gently sloping Calypso Cascades, the Cascade Falls is a large, roaring waterfall.
Fern Falls
The starting point of this Rocky Mountain National Park attraction is the Fern Lake trailhead. The hike to the falls is moderate and lengthy, but the sight is definitely worth the hike. Fern Falls is a perfect example of a classic waterfall. It roars down its banks through a forest producing a truly magnificent and thundering creation of fast moving, sparkling water.
Trio Falls
Sometimes, good things really do come in threes. Reaching these waterfalls involves hiking for 7.3 miles along a more difficult trail; however, the stunning waterfalls and the abundance of wildflowers act as a great incentive!
Rocky Mountain National Park: Natural Wonders
This park in Colorado offers its visitors many opportunities to enjoy the wonders found in nature. From views of the Rocky Mountains to valleys and tundra, you can explore the natural wonders of Colorado. While the park is known for its hikes, wildlife, wildflowers and mountains, it is also abundant with charming and powerful waterfalls. These prove to be another reason why visitors return regularly to Rocky Mountain National Park.