Shows at SeaWorld® Orlando
When it comes to visiting SeaWorld® Orlando, you can't help but think about the amazing thrill rides and fantastic viewing tanks filled with your favorite sea creatures. However, you should also make time to see some of the shows that SeaWorld® Orlando has to offer. Throughout the day, SeaWorld® Orlando offers a wide variety of shows that offers you the perfect chance to rest your legs, share a few laughs, and learn more about the animals at SeaWorld® Orlando.
Dolphin Days
When you think of playful creatures that live in the ocean, you can't help but think about dolphins. The Dolphin Days show features Atlantic Bottlenose Dolphins and is sure to bring a smile to your face as they do tricks and show how smart they truly are. You will also learn why they are important to the sea and meet a few of their feathered friends as they share the stage with some tropical birds.
Ocean Discovery
In this special show, you will learn more about Orcas, commonly called killer whales, along with other species of whales. SeaWorld® Orlando trainers will share what they have learned about these animals' behaviors, adaptations, and habits. This show lasts approximately 30 minutes.
One Ocean®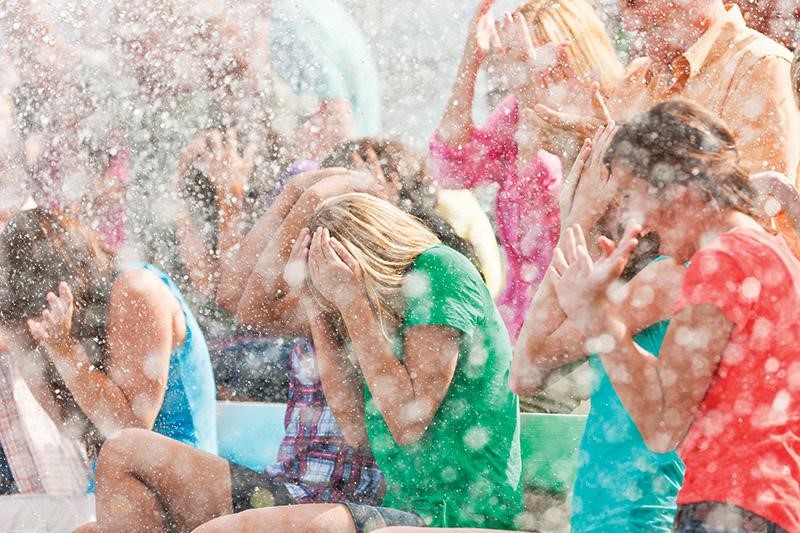 With music, water fountains, and majestic Orcas, you don't want to miss one of SeaWorld® Orlando's most famous shows. Trainers will share what SeaWorld® Orlando is doing to protect the Orcas and the oceans. So, if you're looking to cool off on a hot day at SeaWorld® Orlando, be sure to sit in the Splash Zone. Some of these Orcas are sure to get you wet!
Pets Ahoy®
Once you've booked one of the great SeaWorld® Orlando packages, you don't want to pass this show by. Featuring some animals that may share a special place in your own heart, Pets Ahoy® has cats, dogs, ducks, doves, and pot-bellied pigs that trainers have worked with. This show will have both the young and young-at-heart laughing aloud.
Clyde and Seamore's Sea Lion High
Have you met Clyde and Seamore? You will when you go to this show and see these two characters head to Ocean University. This show features sea lions, walruses, otters and lots of laughs. Watch the "students" at Ocean University take classes in science, dance, and gym all with the help of some loveable trainers. Watch out for the Splash Zone if you're not looking to get wet!
Don't wait a moment longer to start planning your trip to SeaWorld® Orlando. You'll have a great day enjoying all the rides, attractions, and many of these fantastic shows during your time at SeaWorld® Orlando.