4 Things You Should Know Before Choosing a Myrtle Beach Vacation Rental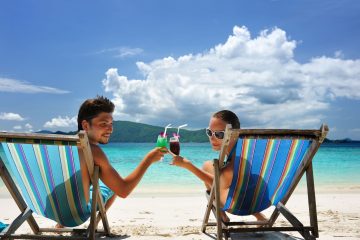 Myrtle Beach is one of the most popular tourist attractions in the United States. This is primarily due to the abundance of activities and attractions that are available. The best part about these many activities and attractions is that they cater to just about any type of vacationer.
Whether you are traveling with friends for a golf trip or want to enjoy some quality time with your family, Myrtle Beach can provide an amazing experience for everyone involved. Before choosing on a Myrtle Beach vacation rental, however, there are a few things that you should know. Here is a look at what they are:
Myrtle Beach is a Very Large Area
One of the more important things you will want to be aware of before choosing a Myrtle Beach vacation rental is that Myrtle Beach is a very large area. Knowing this, it is important that you take a look at the best locations within the area depending on what activities you feel you will most enjoy during your vacation. You certainly do not want to be stuck driving 45 minutes each way everyday just to get to a solid beach or attraction.
Over 100 Golf Courses
For avid golfers, there are very few places that offer the experience that you can have at Myrtle Beach. The city is home to over 100 golf courses and has dozens of miniature golf courses as well. Caledonia, Grande Dunes, and True Blue are some of the more famous courses that you will have the opportunity to enjoy while vacationing there.
If your reason for vacationing is to enjoy several golf courses during your stay, it is best to map out which courses you will play on prior to your vacation. With the popularity of the courses, it is not always easy to get a round in unless you have made reservations well ahead of time.
Riverboat Casinos
If you like to gamble a bit, you will be happy to know that you can do so at one of the riverboat casinos in Myrtle Beach. While they are a located quite a drive away from the downtown area (about 40 minutes), they can provide a cool experience for individuals over 21 who want to enjoy some friendly gambling.
Great Local Restaurants
One of the more intriguing things about Myrtle Beach is that it is home to an abundance of famous local restaurants. Dick's Last Resort, Barefoot Landing, and the Bimini's Oyster Bar are just a few of the many classic restaurants that you can enjoy during your stay. For this reason, it is generally recommended that you avoid the chain restaurants and enjoy the local cuisine whenever possible.